Get ready for a fantastic concert!
Many times after the holidays are over, you feel somewhat deflated in January and this concert will definitely raise your spirits and start your new year off singing!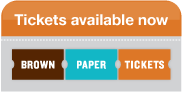 Join Rainbow Women's Chorus in celebrating our milestone twenty years of singing for you! The concert will be on Saturday, January 21st at 8 PM and Sunday, January 22nd at 3 pm at Christ the Good Shepherd Lutheran Church, 1550 Meridian Avenue in San Jose.

We have chosen our favorite songs from past concerts, ones that give goosebumps, smiles, laughs and some simply beautiful. Also, our co-director Ruth Huber has composed a special piece for this celebration, "Singing is Life."

After the Sunday performance, the Rainbow Chamber of Commerce will host a free reception in the church hall for audience, singers and volunteers.

Tickets are $20 general admission, $15 for seniors and students. Children under 12 are free.

See you there!
Check our UPCOMING EVENTS page for more of our upcoming performances.